3. Share Valuable Content & Engage Your Audience
Valuable Facebook content is informative, entertaining and engaging. Post interesting articles, help customers relate to your brand on a personal level and post videos, quotes and customer photos to draw your audience in and keep them engaged. Use your Facebook business page to share content that's relevant to your brand and entertaining for potential customers.
The specific ways to create and share valuable content with your audience include:
Post an Interesting Article
The goal of marketing on Facebook is not only to get people to read your article but also for them to like, comment, and share. Articles don't have to be from your personal blog or website but should be related to your small business's products, services or industry. Capture and keep the attention of your followers by regularly posting interesting content that will keep potential customers thinking about your business.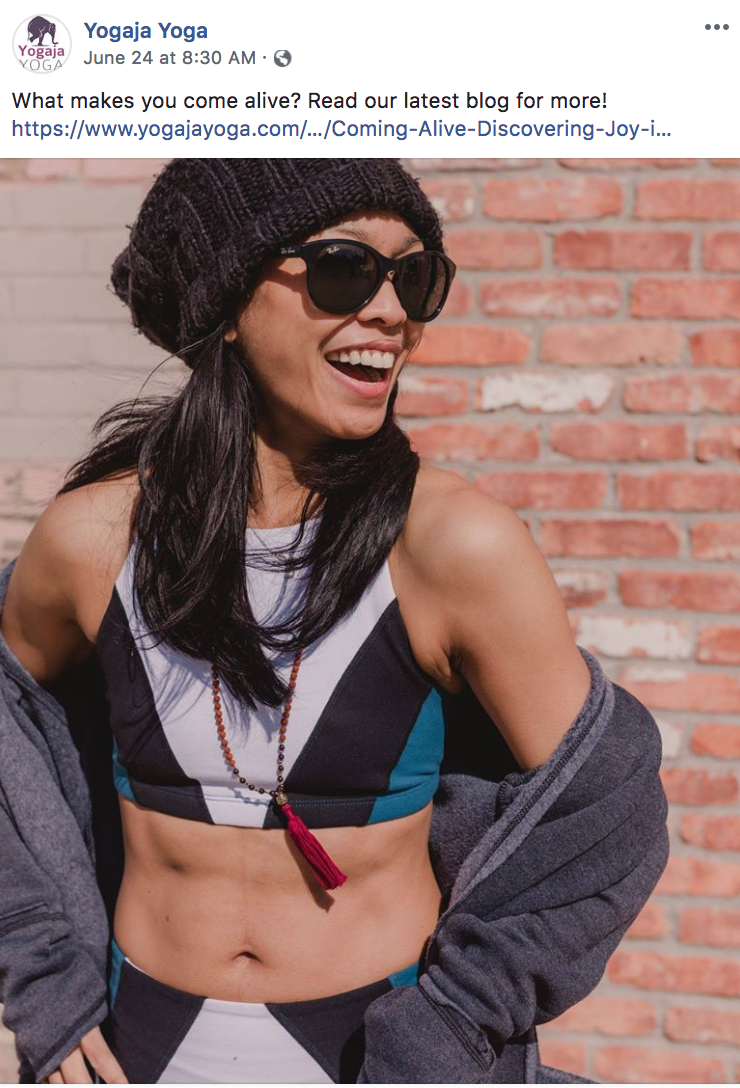 Screenshot of Yogaja Yoga blog sharing post.
Post an Inspirational or Funny Quote
Quotes get a lot of shares because people who feel entertained or inspired by a post want to share the feeling with others. Use a platform like Canva to create a quote image for free or search the internet for existing images that are relevant to your products and consistent with your brand message. Always include your logo so if your quote is shared by a third party, you're still advertising your business.
For example, the clothing brand Free People uses the hashtag #fpwritethisdown to highlight inspirational content on its Facebook page. Share quotes or images that are consistent with your branding to attract potential customers to your content and create an emotional connection with your followers.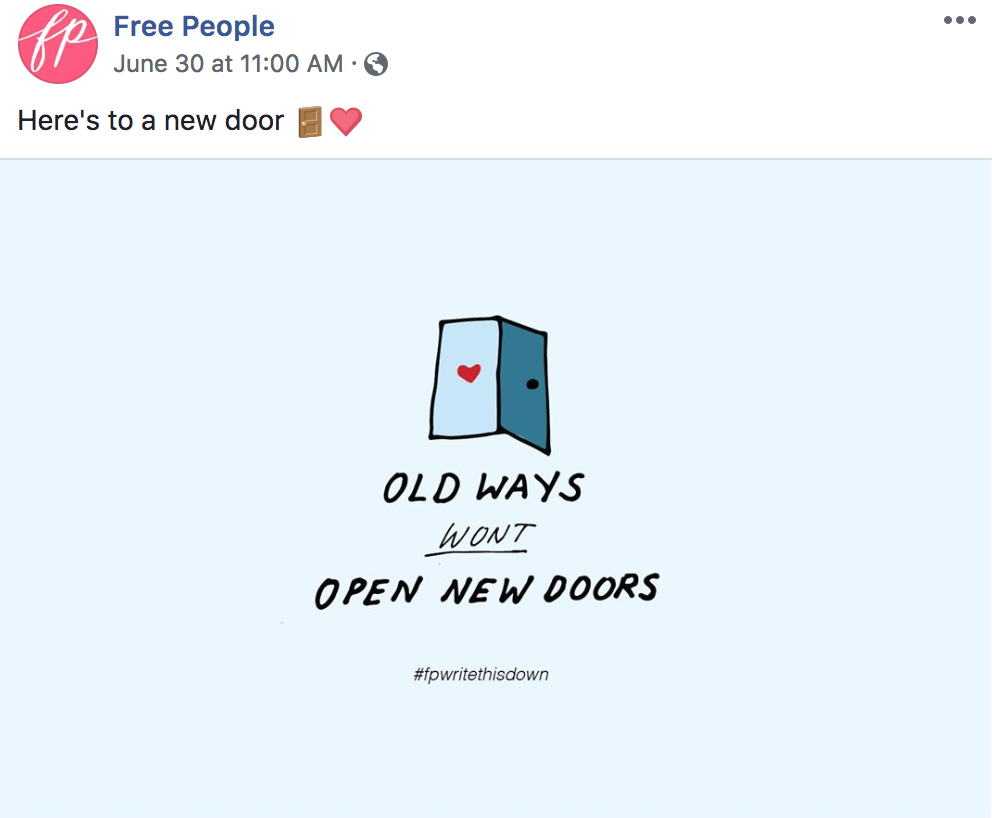 Screenshot of Free People inspirational quote post.
Post Pictures of Your Customers
Posting pictures of your customers enjoying your products or services is a great way to show up in news feeds organically. With permission, tag your fans in pictures — not only will this alert them to the post, but your post will also likely appear in the news feeds of the fan's friends. Encourage people are also more likely to like and comment on your posts by including photos of friendly faces your customers may already know.
For example, if you own a restaurant, take pictures of your customers eating your signature dish. If you're a real estate agent, take a picture of your client in front of their new home.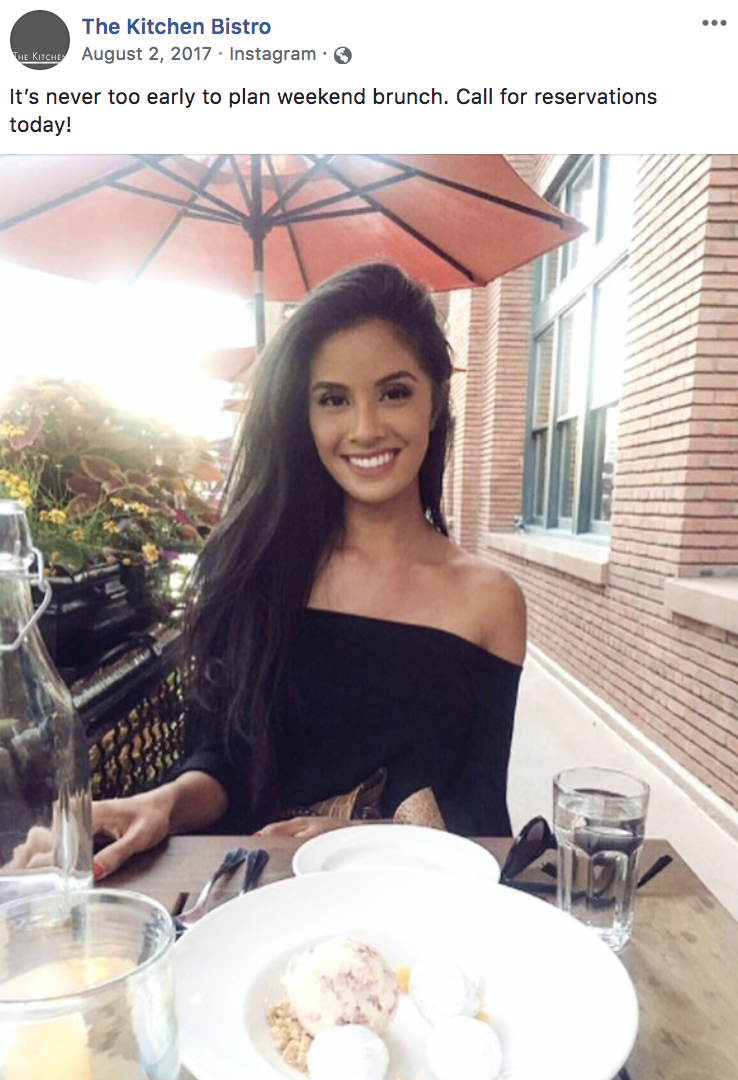 Screenshot of The Kitchen Bistro Facebook post.
Ask People to Tag a Friend
If done correctly, asking people to tag a friend can exponentially increase the reach of your post. Each person who is tagged by one of your followers will be notified of the tag and will be drawn to the post and exposed to your business's Facebook page. Asking existing customers to tag a friend spreads brand awareness to potential customers and expands the reach of your Facebook page to your target market.
For example, Jim 'N Nick's Bar-B-Q is a barbecue restaurant that is famous for its cheese biscuits. The company created the post below and asked their existing clientele to tag a friend who would enjoy the product. Posts like this keep your customers engaged and have the potential to increase your followers.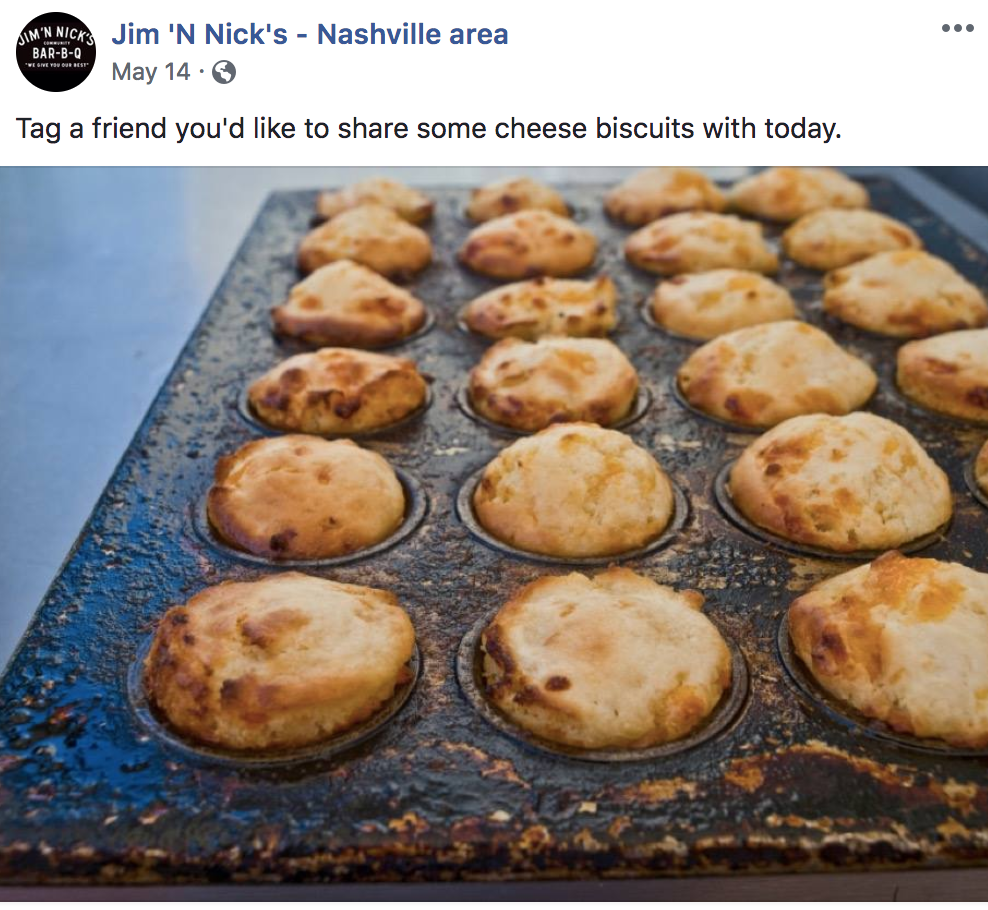 Screenshot of Jim 'N Nick's Facebook post.
Ask a Question
Asking a question in a Facebook post is a great way to focus user comments on a specific product you offer or another topic that's advantageous to your marketing scheme. Followers who take time to leave a response are more likely to stay engaged with your brand and buy into your products or services. Keep followers engaged by asking a question that is seasonally relevant or about a particular event, holiday or product.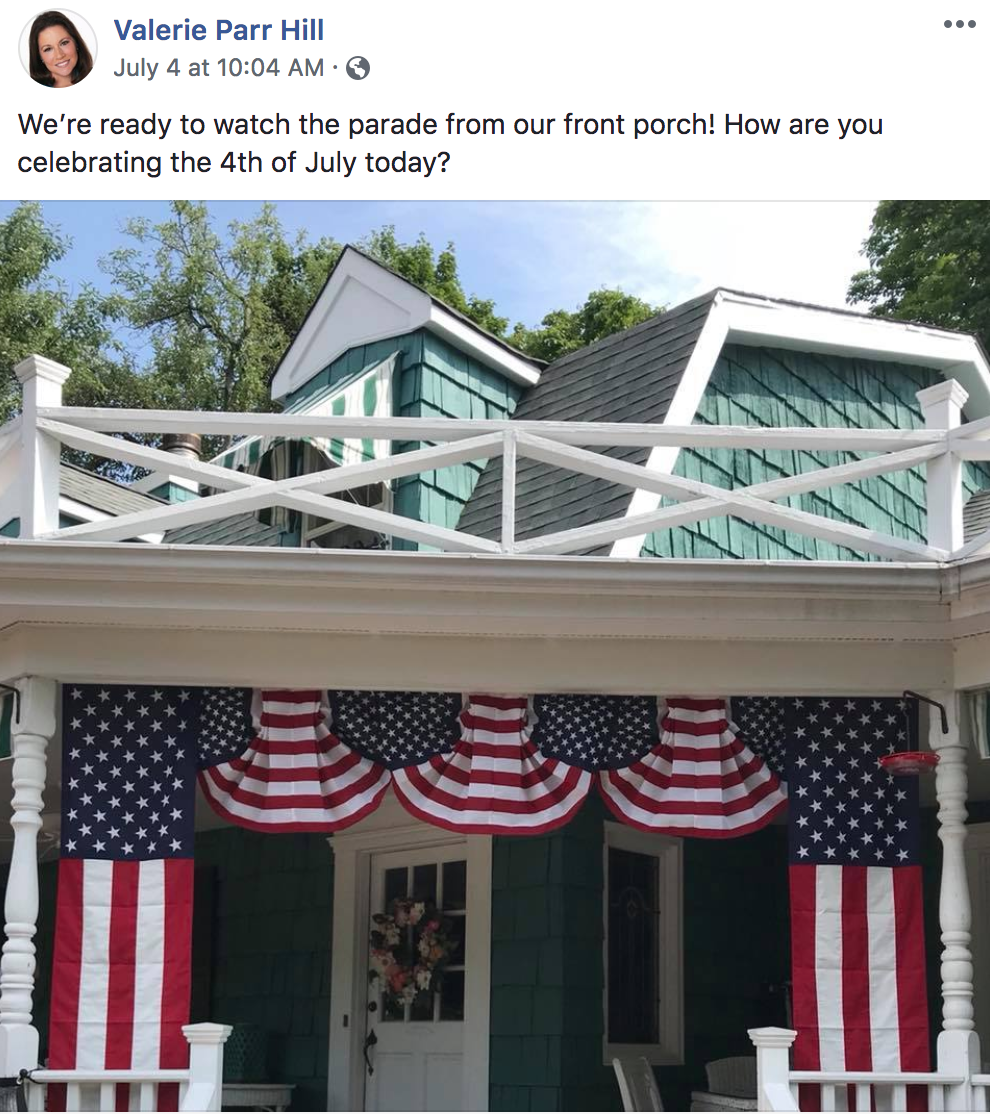 Screenshot of Valerie Parr Hill Facebook post.
Post a Video
Videos auto-play as a Facebook user scrolls down his or her newsfeed. This feature makes video posts extremely eye-catching. Post a featured video to your page that highlights one of your products, services or a key member of your team. People will be more engaged with your marketing on Facebook if you give them a behind-the-scenes look at your business.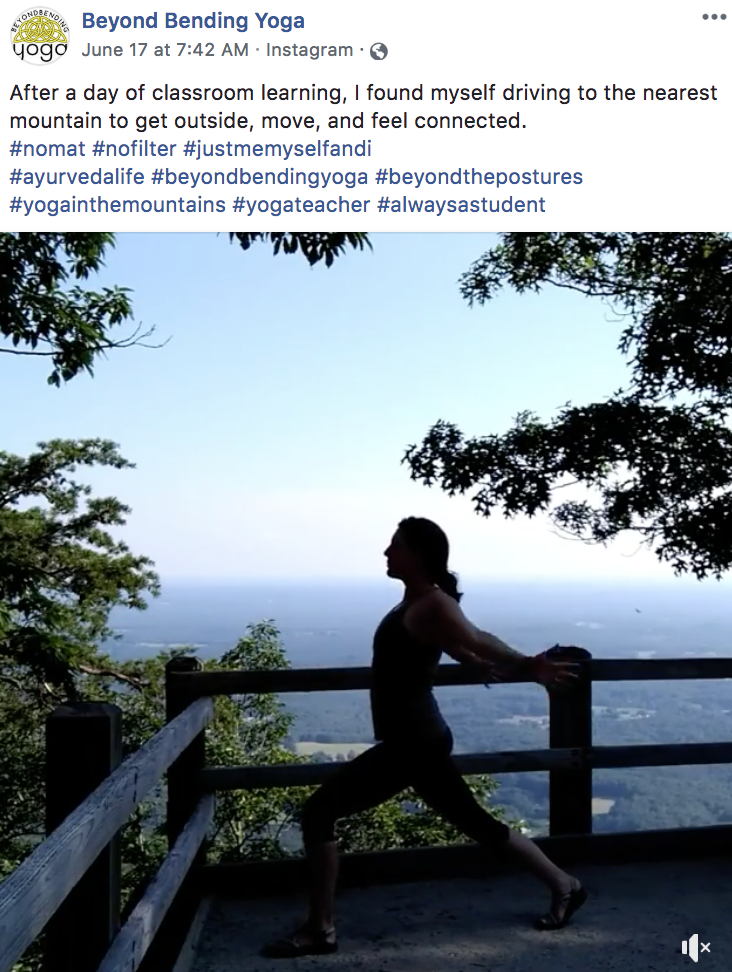 Screenshot of Beyond Bending Yoga Facebook video post.
When you record the video, make sure you use video marketing software like Hippo Video. It allows you to easily record custom videos and easily embed them into email and social media. Hippo Video also provides analytics to let you know which videos get the most interaction with your audience, so that you can modify underperforming posts to better convert traffic. Click here to try it free.