4. Optimize Your Facebook Business Posts
Once you know how to market on Facebook for free, evaluate how well your customers are engaging with your content. Facebook posts are a great way to attract customers to your business but should be optimized to reach your entire target audience. Use Facebook's Page Insights scheduling and post-boosting features to expand your Facebook page's reach.
Track Which Facebook Posts Are Doing the Best
After you post a few times, check to see how many people are seeing your posts and how many likes, shares and comments you're getting. These metrics represent how well you're engaging your followers. Once you determine which posts are the most popular, tailor the focus of your marketing on Facebook around the posts that are performing best.
In addition to looking at the number of likes and shares you have, evaluate the times your posts do the best. There is a lot of conflicting research about which days and times are best for posting content, so find a schedule that best suits your page and its followers. Ultimately, you should time your posts around when your audience is most engaged.
To track how well your posts are doing, go to the Insights tab at the top of your Facebook page. Once there, you'll be able to see all of your activity, including the reach and engagement of your posts.

Screenshot of Facebook Insights tab.
Create a Schedule for Your High-performing Facebook Posts
We suggest creating a schedule for your posts to help you stay on track with your posts and ensure you're sharing the right posts at the right time. Prioritize your Facebook page and maintain your marketing on Facebook by scheduling posts for at least three times per week. The good news is that Facebook lets you schedule posts, so by sitting down for an hour or two once a week, you should be able to get all of your Facebook posts done for that week.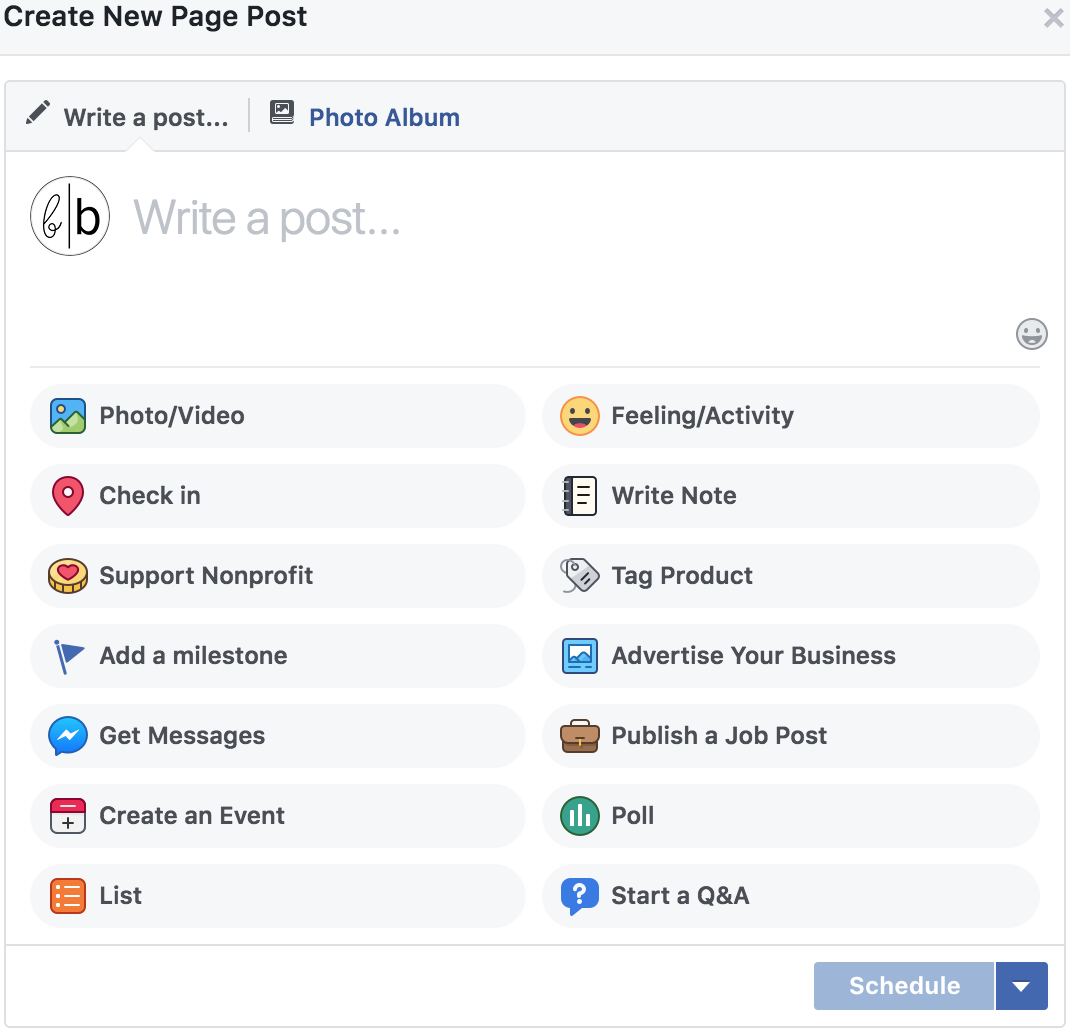 Screenshot of Facebook Scheduling Tool
If you don't have the time or expertise to sit and schedule your Facebook posts every week, use Hibu to handle it for you. Hibu is a digital marketing agency that will manage your Facebook page by consistently posting industry-specific content on your behalf, monitoring the engagement from your audience, and retargeting the highest performing posts to drive more leads for your business. Click here to reach a representative.
Consider Paying to Boost a Post on Facebook
It's important to understand how to market on Facebook for free, but you can also pay to boost your posts for a relatively low cost. If you notice that one of your posts is doing well and is engaging a lot of followers, boost the post so people outside of your network can see it. To maximize the impact of a boosted post, choose a targeted audience you think will be interested in your business.
For example, if your business is hosting a sale or event, sponsor a Facebook post to share details. This kind of promotion will attract people outside your followers and help you increase page views and, ultimately, sales.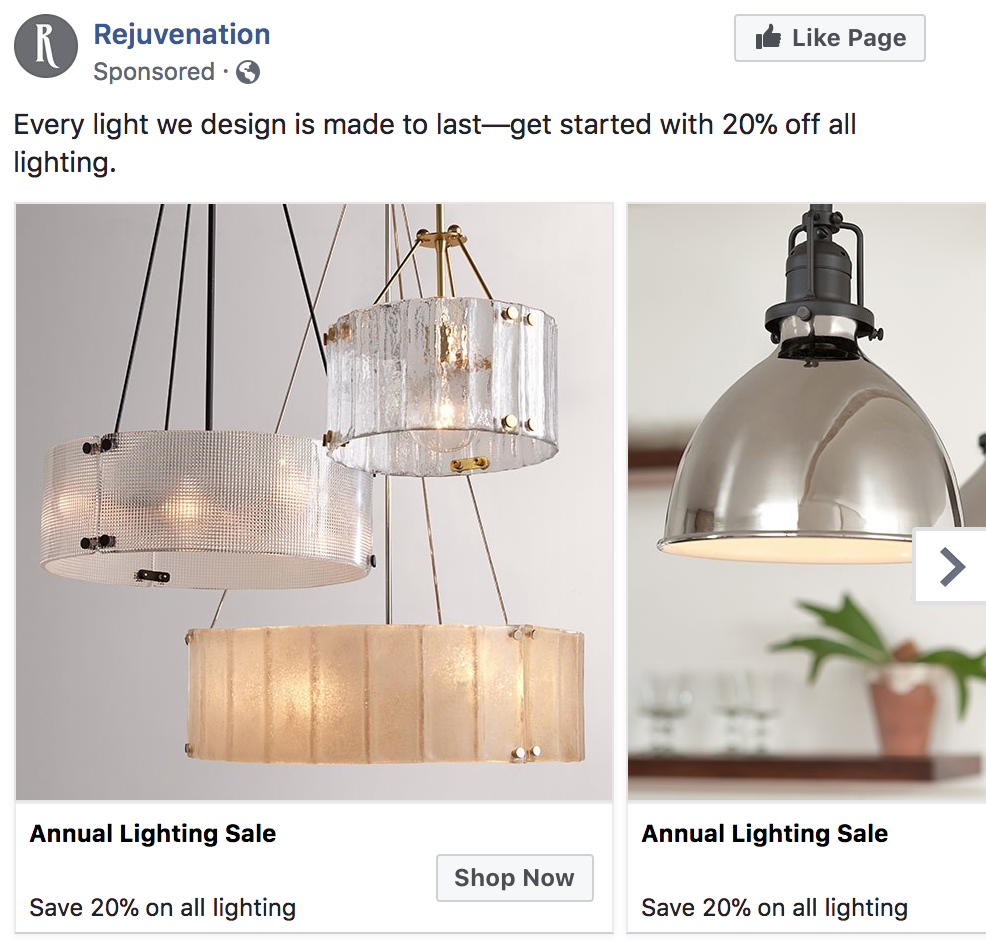 Screenshot of Rejuvenation Facebook post.
For more information on paid advertising on Facebook, check out our in-depth guide.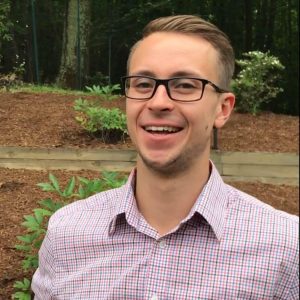 "Run a giveaway on your Facebook business page with Facebook Ads for a highly attractive offer. To keep the giveaway simple, in the text of the Ad, let the viewers know that in order to enter they need to like your page and comment on your post. After the giveaway is over, it's also a good idea to reach out to each of the giveaway entrants who didn't win and offer them a discount as a 'thank you' for entering!"
— Andrew Schutt, Owner, Elevated Web Marketing